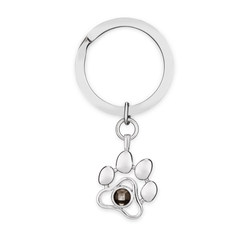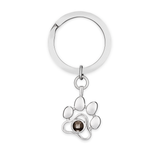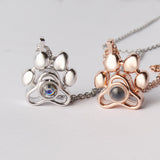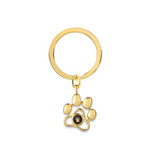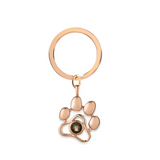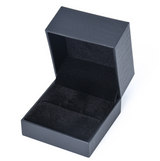 *Due to a large volume of orders and short of staff, there is a current delay. We are working hard to get your order shipped and we appreciate your understanding.*
This Custom Pet Photo Paw Key Chain is perfect for anyone with a pet. You will have your pet with you no matter where you go.
How To Order:
Click on the "Design" button above
Upload your image (the higher the quality, the better!)
Click on the "Add to Cart" button and you are all done!
NOTE:
1- If you could not use the "Design" button to upload your pet photo, you can still place your order and email us the photo at contact@petwithme.co.
2- If you want to order more than one key chain with different pictures, follow the steps above for one key chain then add to cart. Then repeat the three steps above for your second one and click add to cart and so on.
Each necklace has a picture of your pet inside. Look inside or use your phone's camera to reveal the picture of your pet. 
You can also shine a light through the pendant and project your pet's photo on a wall. 
Specifications:
Key Chain Diameter: 1.2 inches or 3.0 cm
Package Includes:
1 X Keychain (silver, gold, or rose gold)

1 X Gift Box
Shipping And Returns:
Orders are processed within 3-5 business days and delivered within 7-10 business days.
There may be shipping delays due to the order volume and the current situation we are facing. We thank you for your patience and understanding. 
If you aren't completely satisfied with your product, return the item within 30 days of delivery for a refund (see refund policy for more details).